The six strangest career weeks of Bruce Feldman has finally came to a rightful close. After Bruce Feldman returned to ESPN to do his job after his much reported "suspension," Feldman did the decision that all his media cohorts wanted him to do. Bruce Feldman no longer has ESPN in his
Twitter
name.
Bruce Feldman now has CBS in his Twitter name. Announcing the news on his Twitter, "after 17 yrs, I'm leaving ESPN. I'm excited to announce I've joined (CBS Sports). My first day is today." Luckily for Feldman that his contract was in flux the same year that the ESPN debacle of the "Swing Your Sword," Mike Leach book that Feldman co-wrote, became chaotic with the press. After he was told he couldn't Tweet, blog, go to the SEC media day and other restrictions. (#FreeBruce)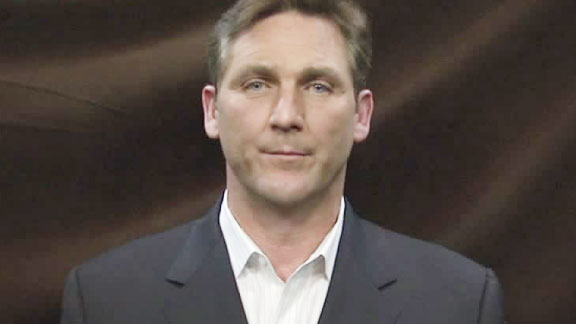 Point blank, ESPN prevented Bruce from doing his job for many weeks because ESPN chose sides within their company. Even giving him a "do not book" tag even though he was their leading college insider. While they gave permission to Feldman to co-write the book with Leach, after the book was released they told him they changed their minds. Mainly due to another ESPN analyst Craig James is mentioned multiple times in the book about his over-the-top behavior to get Mike Leach fired.
No matter what you hear today, Bruce Feldman got fired because he is just a writer while Craig James is a television analyst. Even though Bruce Feldman was one of their first ever ESPN.com writers, Craig James used his power within the company to make sure Feldman was to never come back. Feldman admitted that on
The Dan Patrick show
moments after making the announcement on Twitter.
Feldman, also on
The Dan Patrick Show
, said that "if Craig James was running for office, I wouldn't vote for him."
Update:
Here is the
Dan Patrick/Bruce Feldman
interview that should make ESPN: The Movie.
Other Stories:
Aikman: Bayless may be Gay
and
Danny Sheridan Confesses
and
Former A&M QB Jerrod Johnson New Hit Song
Sorry Bro Sports
(
http://www.SorryBroSports.com/
) is where you can get all breaking news or rumors around all type of sports. With a nice blend of humorous videos, gifs or images from sports. SorryBroSports has 0 off days. For quicker breaking news, you must follow me
@TravisHouser
on Twitter. Book(mark)
Sorry Bro Sports
.