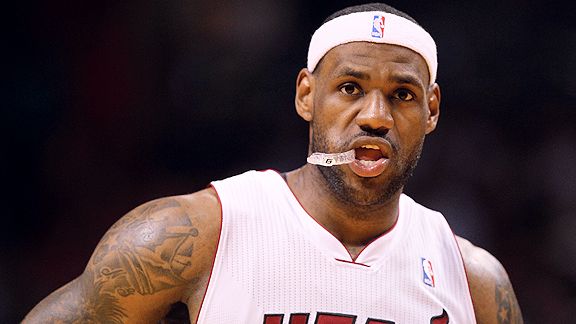 Miami Heat superstar Lebron James has shown that he is there lockdown defender in the clutch. The real question is not who he will guard in the final 8 minutes of the game, that is obviously Dirk Nowitzki. The question is who will Lebron James guard for the first 35-40 minutes of the game to preserve some energy for the final quarter?
Lebron James will guard none-other than the reserve Dallas Mavericks guard J.J. Barea in the NBA finals. Heat coach Erik Spoelstra said Monday that James will definitely take a turn on Barea, a 5-10 guard who has tormented defenses in the postseason with his penetration and ball-handling. Erik Spoelstra compared Barea to Rose when he told reporters on Monday, "if you do not treat him with the same type of respect as we did with Derrick Rose, he can really come in and have an impact on the game."
Since J.J. Barea is the reserve guard, expect Lebron James to guard Maverick's starting guard Jason Kidd when he is in the game without Barea. This means Chris Bosh, Joel Anthony and Udonis Haslem will each get their shot to guard the "White Mamba" Dirk Nowitzki in the first 40 minutes or so of the games. Pat Riley will chime in if after Game 1 the Miami Heat are down 1 game.